A while ago I read some Vim tutorials that were written by Joe 'Zonker' Brockmeier and found them to be an excellent source of quick tips for a cheat sheet. So I set out to create a cheat sheet I could hang near my computer. I finally got around to finishing it. So I am making it publicly available.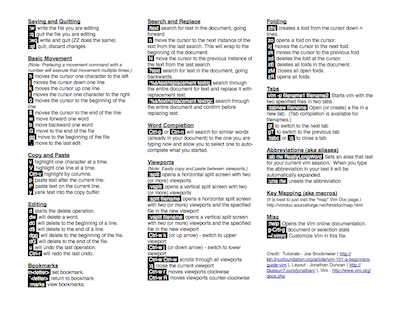 My Vim Cheatsheet
Since I finished it I have found some other tidbits and had some other ideas for enhancing the sheet further. If I ever get around to it, I will update the link with the newer version.
Enjoy! I hope it is as useful for you as it is for me.
Long live Vim!
Update:
More helpful vim links.