I just had lunch at "FFlour Girls & Dough Boys". A little Cafe in American Fork, Utah. Wow! They have really good food. I highly recommend them.
They make all their own breads and pastries as well. RAIN had them bring in some treats yesterday and they were heavenly.
I had the Chicken Avocado sandwich with the Greek salad. Very tasty. Similar to Zupa's.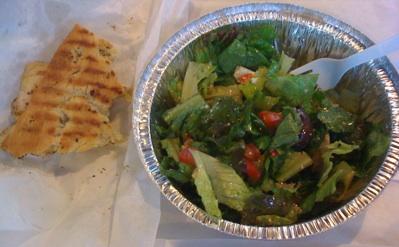 Oh, and they also let us try their Tuscan Soup. It was very tasty also.